Wondrous Watson Lake
If you ask a local "What's one thing I have to see in Prescott?" 9 times out of 10 their reply will be "Watson Lake!"
Located just off of highway 89, Watson Lake is truly a local favorite. The man-made lake (technically one of two reservoirs) is surrounded by picturesque views of granite boulders and the bright blue expanse of the skies. It is very easy to spend hours sitting and watching as the clouds move by and the waters dance with the wind.
While sitting and just observing the wonders of Watson Lake is definitely a pleasurable thing to do, the lake also offers plenty of land and water activities for both visitors and locals alike.
Watson Lake offers a myriad of hiking trails, ranging in terrain, length, and difficulty. Rain or shine, you're bound to come across at least a handful of hikers exploring the trails around the lake. Whether your hike is long or short, make sure that you are properly prepared by ensuring you are carrying enough drinking water, using sun protection, and (especially during monsoon season) a rain jacket.
Water activities include fishing, kayaking, paddle boarding, and canoeing. Some of this equipment is available for rental (check the Prescott Outdoors website for availability). Again, make sure you have the proper equipment and permits (if needed).
You may also notice people carrying large bundles of specialty rope in and out of the Watson Lake area, which is because there are multiple opportunities for rock climbing. Ranging in challenge (a rating, if you will) you will find a healthy mix of beginner, intermediate, and advanced climbs. If you haven't had experience with rock climbing, do not attempt to do so on your own. There are a number of climbing guides in the area with the experience, training, and proper equipment.
Finally, Watson Lake has a number of other leisurely activities, including overnight camping (during the summer months only), a playground, the use of barbecue pits and picnic tables, horseshoe pits and even a disk golf course!
Each year, the lake plays hosts to a number of memorable events. Wedding ceremonies are popular, as are family celebrations. The two most popular public events that Watson Lake hosts are the Prescott Great Outdoors Expo (annually in mid-October, respectively), and the Prescott Highland Games (annually in mid-May, respectively).
Whether you go for the views, a quick stroll, or an adventure, Watson Lake is certainly worth a visit!
Original post from: http://prescottazguide.blogspot.com/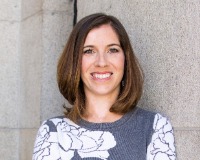 Author:
Sarah Freeman
Phone:
928-925-4072
Dated:
January 30th 2016
Views:
535
About Sarah: My husband and I instantly fell in love with the charming town of Prescott when we moved here with o...