Why I LOVE Living In Prescott
In 2002 I relocated to Prescott Arizona from Long Beach California. I knew I wanted a change of lifestyle. My kids - two wonderful girls who today are both PHDs- were off to college and I had empty nest syndrome. So I quit my grandfathered in, cozy corporate job and moved on an impulse to Prescott, never looking back for a moment, except to give thanks to avoiding the traffic and closed in high-pressure lifestyle.
So that brings us to what I love here. For one thing, there is the downtown courthouse square. Bloomtree has an office there. But most of all you can enjoy everything from country cloggers to Prescott Idol. Sit on the grass and listen to a concert, watch the Tsunami on Square events, the children singing Christmas Carols as the courtyard lights are lit. There is nothing like downtown Prescott life on the square. From Arts & Craft shows to Antique Autos, to food trucks. Life is good on the square!
I have two favorite events each year - not certain which is my personal favorite. The first is Aker Night, which may still have my top vote. It is in December and there is always a chill in the air. The downtown shops remain open for the evening, serving not only excellent entertainment, but cookies, hot cocoa, and hot cider. Wandering in and out of the quaint shops you will find everything from classical music to belly dancing, to bluegrass. Barbershop quartets, steel drum bands, and rock n roll. It is an amazing event. OK, maybe this is my favorite it is hard to beat. And it lives on donations that support upcoming local talent, so PLEASE drop a couple of bucks in one of the donation baskets to be grateful for the free event and help upcoming youth with their music educations. It keeps our local arts alive and thriving. Also, let's face it, where else on earth can you get this type of community feel and entertainment for so little investment?
The other thing we have here that is an unbelievable find in the Prescott Film Festival. If you are a fan at all of any of the independent or international film festivals you will know that it is nothing to have to pay over $500.00 to attend a week at one of these. Again, Prescott is a true find to the movie world in the fact it is fun and informative, features many of the same films as the others, yet is affordable.
Call me if you want to know what other things there are to do here.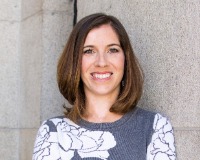 Author:
Sarah Freeman
Phone:
928-925-4072
Dated:
August 16th 2016
Views:
58
About Sarah: My husband and I instantly fell in love with the charming town of Prescott when we moved here with o...