Thoughts Of Prescott From A Single Man In This 30s Part 2
...continued
So there are lakes to walk around and really big rocks to stare at, even climb all over if you're feeling dangerous after watching Spider Man. Perhaps you prefer 2 wheels underneath you instead, which is great because Prescott has mountain biking trails everywhere. I mean these things don't stop and they offer every challenge you'd like. Single trails in the trees? Nice wide trails offering views? Trails on hills that you won't even look at pictures of? We've got them. As a matter of fact, we are so proud of our riding terrain that we host the Whiskey Off-Road Mountain Bike Race. Here's a taste: https://www.youtube.com/watch?v=dTTg2AoV-t8
Sometimes mountain biking requires effort. You have to balance yourself, you have to peddle, muscles need to work, lungs are put to the test... you get the idea. Lets say you fancy 4 wheels instead of 2, and you like whatever is on those 4 wheels to be shiny and fast. Prescott holds car shows practically monthly, as many of the retirees in the area spend their time restoring, fixing, or absurdly polishing their rides. Next month, the annual Corvette car show rolls into town and shuts down the courthouse square with, you guessed it, hundreds of Corvettes.
There's more to cover, but I write this to make a point: This little retirement town in Central Arizona is not appealing to my age group. Especially if you're single. Life is what you make of it, and if you can be up to trying new things and just opening up your mind a little in general, I bet there's something here that will work for you. Anything from star gazing to ultimate frisbee to arm-wrestling (I"m not positive about arm-wrestling), I'll be there's something suitable. If not, Phoenix is about an hour and a half away. I hope your car gets good gas mileage.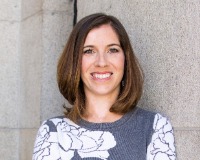 Author:
Sarah Freeman
Phone:
928-925-4072
Dated:
August 23rd 2016
Views:
78
About Sarah: My husband and I instantly fell in love with the charming town of Prescott when we moved here with o...