Thoughts Of Prescott From A Single Man In His 30s Part 1
Welcome to Prescott, AZ.
Let's get something very important out of the way first... this is a retirement town. Hey, that's great! You can move out here and buy a nice home for half of what you'd pay in nearby California, enjoy the generally nice weather we have all year, prance around the cutsy-wootsy downtown area that was once Arizona's capital, and gaze in the windows of antique stores. Lots and lots of antique stores.
What if you're not retiring yet? What if you don't have a family or children and instead own a puppy that insists on tearing up your new townhome? Don't fret, take it in. Go for walks around Lynx Lake, wishing you could swim in it but need to go paddle boarding or kayaking instead because swimming is not allowed (legally). You could fish in it too if you'd like, but you need to know what you're doing. I don't. Hold on, you want more of a walking challenge? You can go over to Watson Lake and boulder scramble or practice your parkour. If you actually do parkour in your 30's, what medical insurance do you have?
...to be continued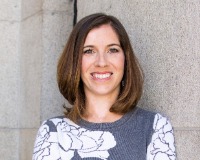 Author:
Sarah Freeman
Phone:
928-925-4072
Dated:
August 2nd 2016
Views:
93
About Sarah: My husband and I instantly fell in love with the charming town of Prescott when we moved here with o...