Small Investment Big Return
Some projects are far more valuable in terms of return on investment to your overall home value. I happen to enjoy small projects and considered writing a "home improvements for the inept" blog, meaning I have virtually no real talent in doing improvements I just like changing things for a better living situation in general. For example, my husband will say "What was wrong with the light fixture we had" to which my response is always something like "this one is much nicer". So lets get down to what research states is actually worthwhile.
#1- A new front door. YEP this is the perception of what you will find inside. A lovely door builds anticipation. Of course a lovely door with a dump inside, no go!
#2- If you have posts or columns in front of your home touch up with fresh paint and or cover with some rock! Again, building that anticipation
#3- Exterior lighting- This sets the overall mood of your home. Choose white for bright and cheerful and a softer tone for warmth and comfort
#4- If you have a staircase remove carpet and give it a fresh new look
#5- Give your fireplace a face-lift with paint or faux stone
#6- Freshen up your kitchen. A complete overhaul will cost too much however, you may be surprised how dated wood can be easily updated with a simple stain choice. Also many now are loving the painted cabinets again. Perhaps change your faucet. You may be amazed what a couple little touches can do
#7- Fixtures (see Steve), that's my husband. I happened to get a true "score" on some really amazing ceiling fans from a small local dealer I just happened upon who was closing out certain styles from inventory. Maybe goodwill or craigslist? check out the "finds". I love going to thrift shops near very very expensive neighborhoods because some times the rich are simply bored by what they have and it could be brand new and totally awesome!
#8- Add some insulation to your garage or attic if needed and also a floor or access ladder to your attic for better usable space. We all like extra space, right?
#9- Organize your garage and or closets with added shelves and cabinets. You will enjoy the clean fresh organized look and again- more space!
Well if you have questions, feedback, or want to visit about these and other changes, call me. Vicki 928-710-4532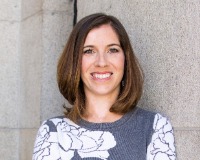 Author:
Sarah Freeman
Phone:
928-925-4072
Dated:
August 25th 2016
Views:
125
About Sarah: My husband and I instantly fell in love with the charming town of Prescott when we moved here with o...