Jun 14 2016 22643 1
Why I love real estate...
Earlier this year, I purchased my very first home. Given this home wasn't the Hogwarts Castle, it was new and fresh and all mine. Not a day has gone by that I don't feel a sense of pride, or a sense of amazement that I had a place to do whatever I wanted (as long as my HOA approved it). I spend way too much time just walking around each room, admiring the personal touches I had done and happy I had a friend help me decorate that knew what they were doing.
This was a dream come true, and there isn't a day that goes by that I don't think about what a blessing it has been that I am able to have my own home. I feel the desire to share that vision to others who are looking for their home and their dream as well. It's a a great motivator to learn how real estate works and how to help people get into their homes so they can have that dream and feel that amazing, happy feeling I've been able to experience.
Brandon Power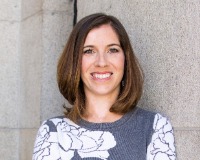 Author:
Sarah Freeman
Phone:
928-925-4072
Dated:
June 14th 2016
Views:
175
About Sarah: My husband and I instantly fell in love with the charming town of Prescott when we moved here with o...