Is It Time For A Credit Cleanup
Time for a Credit Cleanup
It's exciting to begin thinking about buying a new home in the Prescott or Prescott Valley area. Our tendency is to start looking first because that's the exciting part of the process. Looking at real estate websites such as www.thegoodlifeteamaz.com and open houses and dreaming of our future is exhilarating. There are some things to look at first if you're serious about your decision of purchasing a home and want it to go smoothly.
The first thing to do is look at your credit score and perform a credit cleanup if needed.
To make your home search move forward as efficiently as possible your credit (or FICO) score should be as high as it can be. A good credit score will help you not only qualify for a mortgage loan but assure that you get the best interest rate possible. And with a large debt you may be paying for 30 years, a tiny difference in interest rate will make a gigantic difference in what you'll owe.
When doing a credit cleanup two things to look at:
· Potential Mistakes. A study in 2013 by the Federal Trade Commission showed that 20% of consumer credit reports from Equifax, TransUnion, or Experian included significant errors. These were not small errors, they were considerable enough to require the consumer pay a higher price for loan products. With a common name, such as Smith or Jones, more mistakes may turn up on your credit report.
· 45 Day Credit Cleanup. If you find mistakes in your credit report there is hope but it will take time to clean things up. The Fair Credit Reporting Act (FCRA) offers methods for dispute of inaccurate or incomplete credit information. It is wise to allow some time for this process. It involves documenting your claim by sending the information by mail to the FTC. Some reports will require reinvestigating but with most the agency will remove the problem within three days. If the issue is less clear-cut, the agency will reinvestigate. The law allows it a 45 day timeframe in which to act. In some cases it is a 30 day window.
The majority of new homeowners take less than 45 days to find their perfect home. It's wise to investigate and perform your credit cleanup early so as not to be waiting for a credit agency to clear a problem. This could be frustrating and in the end, very costly if you can't lock a great interest rate in because of an issue.
The good news: the FTC study also showed that consumers who challenge an error usually have success in credit report modification. The adjustment doesn't always lead to an increase in credit score, but it may and if it does the result is worth going after.
For more details on credit cleanup read Nolo's article, "How to Correct Errors on Your Credit Report".
Thinking of buying a home? Contact us! Our job is to find the perfect home for you!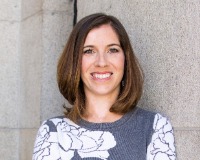 Author:
Sarah Freeman
Phone:
928-925-4072
Dated:
July 7th 2016
Views:
78
About Sarah: My husband and I instantly fell in love with the charming town of Prescott when we moved here with o...