Interview With A Rodeo Queen
Interview with a rodeo queen
Now that the rodeo days have passed us, the excitement of cowboys and parades surrounding our nation's birthday is again a year away. Those of us that attended the events saw the rodeo queen doing her thing as well, so I thought it would be appropriate to interview a girl I know (Katie or K) who has held the title multiple times. The exchange between me (Brandon or B), her boyfriend (Flynn or F), and herself went like this:
B Tell me about how good you were as a rodeo queen.
K Well, I held 4 different rodeo queen titles.
B Are you actually "crowned" or is there another term?
K Crowning, winning, it's all the same.
B What are the odd or unusual things you have to do to get the title?
K You have to bobby pin a hat on to your head. But it's because you won't loose your hat in the arena.
F if you loose it, are you disqualified?
K No, but you just can't get off your horse to get your hat. If you do, you'll get ran over. There's lots of people riding around in the arena.
B What can you get disqualified for?
K Getting your foot stuck through the stirrup, or other unsafe practices on your horse. Also, you cannot be pregnant or married.
B So the rodeo queen is suppose to be a virgin?
K I wouldn't go that far, but she needs to be a good example.
F Do you have to wear all that, um, flair?
K It's suppose to be a traditional western attire, but that doesn't come out until a more national or professional level. The blingy stuff is just cheaper to make and wear.
B Did you ever swear at your horse?
K Yes, that has happened.
F Was it because it wasn't your horse?
K No, that had nothing to do with it.
B Did you ever get in a fight with another rodeo queen?
K I don't think that was something I ever did. I did get yelled at by a director for my behavior at a rodeo I was leaving.
B I think there's a good stereotype floating around that rodeo queens are true hotties. Have you noticed a definite image perspective regarding this?
K Well yes, we are all well groomed.
F How many of these rodeo queens were blonde?
K Not all of them. Or not as many as you would think.
She finished explaining to me that future rodeo queens should know why they want to be queen of the sport instead of just hanging out with cowboys. The padawans need to get book smart, and they can't fall off their horses. Oh and they should try not to throw up.
There you go rodeo fans, from a true veteran queen herself.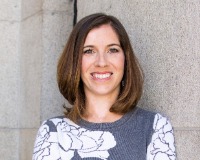 Author:
Sarah Freeman
Phone:
928-925-4072
Dated:
July 6th 2016
Views:
176
About Sarah: My husband and I instantly fell in love with the charming town of Prescott when we moved here with o...