From An Agent That Can Legally Use A Drone
The real estate team I am a part of (The Good Life Team AZ) has two members that are legally allowed to use drones for aerial photography and home tours. It has actually shown to be quite effective in capturing details on the property that photographs cannot, such as the topography in the area or the proximity to nearby homes. Plenty of people use them that aren't suppose to, and they are easy to filter out; just ask them for their credentials, specifically for their FAA Section 333 exemption. If they tell you they don't need it and they're charging you money, let them know you are going to go get law enforcement involved just to be safe. Then please tell me what happens and what they tell you... I'd love to know. We are in a day and age where this is a new technology, and unfortunately with that comes a fear that the media likes to embellish on which is that these drones create or are capable of creating more harm than good. I am a licensed commercial pilot and I have now logged over 20 hours of just quadcopter flying alone. I carry full insurance on my quadcopter, which even has a tail number just like a real aircraft. I have checklists that I follow and I take great care in ensuring that safety is the primary priority when I fly for a video or photo project. There are people who care to do it legally and safely, and I encourage those interested in flying a drone or hiring a pilot who flies drones to do the same.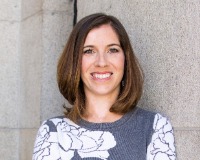 Author:
Sarah Freeman
Phone:
928-925-4072
Dated:
July 20th 2016
Views:
157
About Sarah: My husband and I instantly fell in love with the charming town of Prescott when we moved here with o...