Current Countertops That Are Trending Over Granite
In the world of counter-tops Trends change like the weather. Granite used a be the go to counter-top for high end homes. In current day there are some new counter-top materials that put granite in the rear-view mirror.

Quartz - Quartz is a great counter-top and unlike granite it is not porous they are durable suite end injured near match whenever you might have in line colors range from solids of black green brown and red white and marbles with grains and other looks that mimic a grand some even have speckles of glass or metal in them.
Marble - Yes marble is back. Marble counter-tops come in a variety of types from cheaper to expensive. Cultured marble can be cheaper than natural and is solid service but beware it can get stretched easily so this may be better for bathrooms rather than kitchens.
Soapstone - Soapstone is the latest stunner. It comes in two different styles artistic and architectural. It does not stain and is Heat Resistant. It normally come in light to dark grays with blue a green undertones as it is a softer rock and a can be scratch and chipped.
Wood - Wood butcher block and wood counter tops never done at a style that new products such as bamboo maple walnut oak and sherry the styles range for a standard inlays of solid service to solid wood counter-tops to recycle trees and buyout degradable products with a proper make as they are prone two moisture Iraqis squarely and states these were better for your islands.
Silestone- Silestone is close to 90% quartz and this makes it a rock hard surfaces. Many colors it has a lot of different designs and textures and shades. This is a solid surface product, it never needs to be sealed and can be repaired if damaged. It is scratch and stain resistant resist bacteria. in putting your half an honorable a inch this is a very heavy products or make sure you aren't proper fashion all installations contractor.
Corian - Corian counter-tops are a solid surface counter top that is made of an acrylic composition. Designed to mimic granite there are over 100 colors and is the no worries counter-top easy maintenance and great for cooks kitchen.
Tempered Glass - Tempered Glass has become some top designers favorite due to it's versatility. It
can be laminated or solid it comes in a full range of colors to accent any kitchen as well as being non porous, heat resistant and very tough and scratch resistant. From 3/4" to 1 1/4" think glass may be the next trend to take over home design.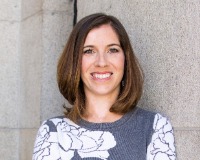 Author:
Sarah Freeman
Phone:
928-925-4072
Dated:
January 25th 2016
Views:
382
About Sarah: My husband and I instantly fell in love with the charming town of Prescott when we moved here with o...