Cold Hard Facts For Sellers Part 2
If you are looking to sell your home, make sure you contact us before hiring an agent. We market way differently than any other agent in the Prescott/Prescott Valley area. Fifteen minutes of your time could make the difference between selling your home quickly or having it linger on the market longer than it should. Kit Wilson - 928 442 6887.
4. Selling a home is inconvenient – Knowing up front that you're going to be inconvenienced once you've decided to sell your home, will make the home selling process a lot easier to handle. You're going to have to get your home ready to sell, you're going to have to do some packing and you're normal everyday living schedules will likely be interrupted by visiting prospective Buyers. When you're able to anticipate this, it can make the process a lot less painful. Anticipate to be inconvenienced.
5) Quit putting off those needed repairs. Buyers are notorious for thinking a simple $20 repair will cost them $200 or more. Fix that leaking faucet and replace that broken tile piece before a buyer makes a big deal out of the repair. Buyers will also think if there are obvious repairs that have not been made, what else that they can't see need work.
6) Overpricing your home helps to sell...your neighbors home – It's true! Picture this. Buyers are qualified to buy a certain price range so they're looking at homes that they can afford; your competition, your neighbors. If your home is priced too high, they'll never see it as it will not come up in the home search. Your home will be coming up in a higher price range; likely homes that are larger with nicer features and more appealing. This price range of home Buyers will look at your home but will skip over your home because they can buy a larger home with the same features for the same amount of money; why would anyone pay more for less space?
We see this all the time. Often times sellers think their home is worth more than any other home in the neighborhood. While we understand why they think this way the market will always dictate what a home is worth, always.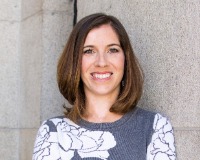 Author:
Sarah Freeman
Phone:
928-925-4072
Dated:
August 18th 2016
Views:
28
About Sarah: My husband and I instantly fell in love with the charming town of Prescott when we moved here with o...