Cold Hard Facts For Sellers
Cold Hard Facts for Sellers (Part 1)
1. Know your local market - If you don't know, contact me, Kit Wilson, here at The Good Life Team, 928 442 6887. It is my job to know what is going on with real estate in the Prescott, Prescott Valley, Chino Valley, and Dewey-Humbolt areas. Real estate will always be local. What is happening in Cleveland is not the same as what is going on in Prescott. As a matter of fact, what is going on with real estate in Prescott has nothing to do with what is going on with real estate in Prescott Valley, or Chino Valley, or Dewey, or anywhere else.
2. A clean, uncluttered home sells – A couple of weeks ago a client of mine and I walked into what looked like on the outside the perfect home, beautiful well maintained yard, recently painted outside, and new roof. Once inside, we looked at each other and turned around and left. Not only were there trash trails, the house stunk. Buyers want to be able to imagine what their stuff looks like in your home. If the home is cluttered, or stinks, buyers will often times simply walk away.
3. Homes priced right in the beginning sell quicker and for more money. You're wondering how can a house that is priced right sell for more aren't you? The first few weeks a home is on the market will get the most interest. If priced too high, potential buyers will move onto the next home. When the seller finally realizes that the home is too high and reduce the price, those potential buyers have bought a different home reducing the number of available buyers. Not only that but after being on the market for over 60 days, buyers begin to wonder what is wrong with the home. Now, with a dwindling number of buyers and those wondering what is wrong with the home, the seller has to lower the price even more, sometimes below what the home should of been listed initially to get beyond the "what is wrong" buyer syndrome.
Next post - make selling your home less inconvenient by anticipating being inconvenienced, quit putting off those needed repairs, and more.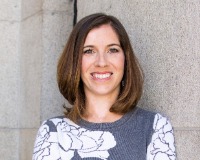 Author:
Sarah Freeman
Phone:
928-925-4072
Dated:
July 7th 2016
Views:
289
About Sarah: My husband and I instantly fell in love with the charming town of Prescott when we moved here with o...