Almost Instant Ways To Revitalize Curb Appeal
We've all heard the saying "You never get a second chance to make a first impression". While this is generally used when others interact with us for the first time, it does apply to a home's curb appeal as well.
Being a home owner you might remember what it was like when you first began viewing homes, whether online or on a tour with your Realtor, you might remember some of the thoughts going through your head as your eyes took in the exterior of a potential home. The yard, entry, pathways, and more are all factors that influence a prospective buyer's first impression — and can be reflected in the offer you may receive.
Luckily, boosting your home's curb appeal can be fairly budget-friendly and, depending on the project, may only take a few hours to complete.
Here are ten reliable ways to enhance your home's natural beauty:
1) Keep It Crisp and Clean
Make sure all existing windows, doors, landscaping, pathways, siding/trim, and outside furniture are crisp and clean! Trim bushes, abolish weeds, pressure wash, and dust away. Repair any cracks, leaks, or otherwise unsafe/neglected areas of the exterior of your home, including driveways and roofing.
2) A Fresh Coat of Paint
Consider freshening up the exterior of your home by painting the siding and/or adding a bold splash of color by painting the front door. Earth tones generally do well, but make sure to research (or ask your Realtor) what popular colors in the area are and be sure it doesn't clash with your exterior or with the general color schemes of the other homes in the neighborhood.
3) The Door
Aside from the suggestion above, you can add to a door's appeal by changing (or painting) knobs, adding potted plants on either side, or framing the door.
4) Welcome Mat
This one is really easy. Simply purchase (or create) a warm, friendly welcoming mat. Many stores carry a selection of beautiful welcome mats that add instant charm to your home.
5) Address Numbers
Over time, address numbers can fade, chip, or break completely. A quick drive to a hardware store (or online shopping) and a screw driver make this project easy and very budget-friendly.
6) Lighting
Lighting serves two purposes. First, it bathes the exterior of your home in warmth and can provide a sense of safety. Two, it can be used as outdoor accents that compliment the style of your home. Popular lighting features are placed along the main pathway, on either side of a garage, and near the front door entry.
7) Windows
Often neglected, windows can offer the opportunity to add allure to your home. Painting (or adding) trim or installing window boxes can further heighten the appeal of your home.
8) Mailbox Makeover
Though it seems small, a broken and bent-out-of-shape mailbox can come off as unsightly. Again, this can be a fairly easy fix with a trip to the hardware store and a screw driver. Make sure to choose a style and color that compliments your home's exterior.
9) Fencing
If you have fencing, you may want to consider sprucing up its visual appeal by washing and/or painting. Be sure to fix any posts or areas in disrepair.
10) Landscaping
This can be a gold mine for potential buyers and is perhaps the most significant (and noticeable) factor of curb appeal. If you don't have landscaping, you may want to strongly consider adding some. If you do have landscape, make sure to upkeep. With either option, you always have the option of consulting with a professional landscaper who may be able to offer a plan that does't break the bank, is befitting of the natural environment, and strengthens the magnetism of your home.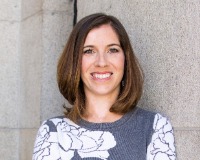 Author:
Sarah Freeman
Phone:
928-925-4072
Dated:
August 1st 2016
Views:
211
About Sarah: My husband and I instantly fell in love with the charming town of Prescott when we moved here with o...