15 Questions Your Agent Should Ask You When Buying Your New Home
15 Questions Your Agent should ask you when Buying your New Home
When buying a home your agent will ask you several questions, having the answers ready will make the process easier and make the agent more effective in finding of the home you want. Remember the agent is your advocate. They want you to find the right place just as much as you do.
1. Why are you moving? - this question can open up doors that allow the agent to find other questions such as do you need to be close to work are you retiring are you buying a second home for vacations or just want some quiet.
2. Are you currently working with the real estate agent? - if you are currently working with a real estate agent other agents will need to know if you have you signed any documentation until then you have not truly elected to work with an agent but it is respectful to let that other agent know you have signed documents and work with the agent you have signed with.
3. Will you be using cash or will this be financed? again that goes back to working with the lender
4. Have you been pre-qualified for a loan? - this is important because most sellers will not accept an offer unless you send a pre-qualification letter also it helps the agent know if you're working within price range that you will be able to get a load for if not paying cash.
5. Do you have a lender or you do you need a recommendation for one? - most real estate agents that have been in the business for a while have lenders that they know and work with that they trust, have them give you a list of at least three lending agents at mortgage companies that they trust.
6.How soon are you planning on purchasing a home? - this will let them know if they should just set you up with a portal to browse homes or if you're actively searching to purchase. Don't worry agent have plenty of time to work with you and will become more serious when the time comes to actually make the purchase.
7. Do you know where you want to live? - a lot of times people are moving to a new area and do not know that area so well this can open up more questions so they can find you the right place for your new phone.
8. What is your price range - this is an important question, knowing how much money they have to work with will make them find you the proper property.
9. How many bedrooms? (Do you need an office and guest bedroom )
10. How many bathrooms? More is always better if you can afford it
11. How many usable square feet? (Are you growing or Downsizing?)
12. How large of a garage? ( 1,2 or 3 cars or do you need RV Parking)
13. What are important home features? (ie.. Natural Gas, City Sewer, City Water, 1 or 2 Story…)
14. What type of location are you looking for? ( City, Suburbs, Planed Housing Subdivision or in the Wood away from everyone?)
15. Do you care about an HOA and Monthly dues? Most HOA's have CC&R's get a copy and read them before making an offer, They may have rules you won't like.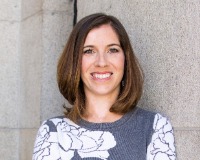 Author:
Sarah Freeman
Phone:
928-925-4072
Dated:
January 12th 2016
Views:
291
About Sarah: My husband and I instantly fell in love with the charming town of Prescott when we moved here with o...